A Broadband Wireless Access MMDS Transmitter Manufacturer and Systems Company
Spanish Version Portuguese Version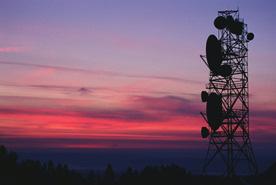 MMDS Transmitters, Systems and Components
Global Quality Telecom Systems


Loma Scientific International (LSI) is your best source for wireless broadcasting and RF or microwave radio transmission systems. We manufacture products for both 1-way and 2-way fixed telecommunications serving broadband wireless access (BWA) markets including wireless cable television, telephone and internet industries. Broadcast (commercial) quality studios, Pay TV encryption equipment, and free-to-air MMDS transmitters from LSI enable the video and audio distribution of local studio production, tape or DVD playback, satellite (feed) and terrestrial (off air) origination program signals based on NTSC, PAL or SECAM (FCC, CCIR) standards. Loma's products offer broadcasting companies the ability to include and/or transition to new point to multipoint service offerings that are DVB or ATSC compliant, such as digital wireless cable TV, SDTV or HDTV, including point to point links, STL networks, WLAN and digital backhaul telecom.
Now 60 years in business, longer than any other firm, Loma Scientific International has defined the best in circuit and device manufacturing technology. From VHF and UHF to ITFS and MMDS components or systems sales, consulting and/or construction for complete turnkey broadcast facilities, Loma is keeping you "The Broadcaster" always on the air.

Multichannel MMDS transmitters



38STE and 58STE analog wireless cable transmitter series
* Broadband upconverter compatible with low cost CATV modulators
* High intercept (3.2KW and 6.3KW) linearized amplifiers
57DTL and 67DTL digital BWA transmitter series
* DVB broadcast video - digital modulation linearity
* Low phase noise microwave local oscillator
* Low cost solution when used with satellite transmodulators

Single Channel MMDS transmitter systems and accessories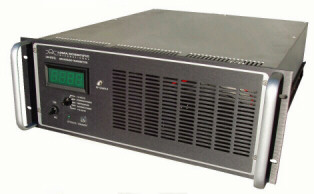 25ST, 50ST and 100ST analog transmitter series
* FCC type accepted
* Solid state microwave modules
* Built in test circuitry
100D and 160DB digital MDS and BRS transmitter series

* 2.5GHz and 3.5GHz bands respectively
* Class A 100W power amplifiers
* Typical power rating at 20W average per channel
Standard accessories
* Cable or broadcast quality modulators
* Waveguide (directional filter) channel combiners
* Broadcast antennas and transmission line products
On channel MMDS Repeater systems and accessories



LSI-2L MMDS outdoor booster (tower mount) amplifier system
* Ultra linear power amplifier - 1KW intercept point
* Low AC power consumption
* Separate LNA (low noise amplifier) module
* Various receive and transmit antennas available


Subscriber equipment available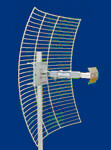 Model 2278 digital ready series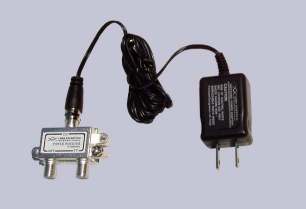 * Low noise block downconverter - LNB
* Radar (preselect) filter option
* Integrated dipole and parabolic (reflector) antennas
* Power supply and bias tee, universal AC option
Model: LSI TESA