A Broadband Wireless Access MMDS Transmitter Manufacturer and Systems Company
Our Products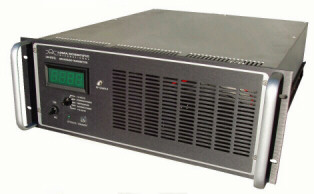 Transmission Equipment
MMDS Transmitters
VHF and UHF Transmitters
Power Amplifiers
Spectral Mask Filters
Channel Combiners
Diplexers

Broadcast Antennas
Transmission Line and Connectors
Repeater and Miscellaneous Link Equipment


Translator and Beambender Antennas
Tower Mounted High Power Booster Amplifiers (TMAs)
Ultralinear TMA Model LSI-2L
Class-A
Low Noise Amplifiers - LNAs - LSI2227LN
RF Filters and Isolators
Studio-to-Transmitter Links
Frequency Translators - Heterodyne and Baseband
Point-to-Point, Broadband, Microwave Links
MMDS Subscriber Equipment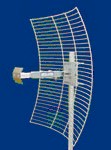 Low Noise Block Downconverters - LNBs
DC Power Inserters (Power Supply and Bias Tee)
MMDS Transceivers
Set Top Box Receivers, Decoders
Miscellaneous System Equipment
Earth station Satellite Reception Equipment
Studio Network Equipment and Facilities
Encode-Decode Equipment
Proof of Performance Test Equipment
Uninterruptible Emergency Generators
Network Redundant AC/DC Inverters
Broadcast Towers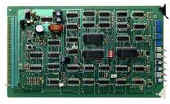 With LOMA SCIENTIFIC INTERNATIONAL, you are assured of receiving a quality product that is backed by an exceptional two-year warranty. Standard features include built in self-test diagnostics that confirm proper operation to the component (modular) level: there is no necessity for expensive test equipment. Our modular design is compact yet offers easy access and serviceability.

At LOMA SCIENTIFIC INTERNATIONAL, we recognize the need to provide the digital client with more than adequate signal to noise ratio (SNR) and very low bit error rate (BER). In analog terms, an even greater (SNR) is needed to provide the viewer with a clear and sharp picture. Our engineers have developed the most effective designs to ensure excellent signal quality in both digital and analog modulation formats. We have chosen to cascade sufficient amplifier stages to provide the desired high power output while operating well below each amplifier's peak rated level. This increase in headroom eliminates waveform distortion and other forms of spurious interference, assuring a clean and trouble free signal. By operating well below the peak saturation point, our "ULTRA-LINEAR" design eliminates the need for complex pre-correction devices, thus allowing the use of simple, low cost modulators and upconverters.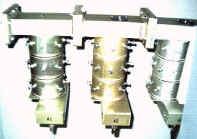 Standardized and interchangeable parts make field replacement a 'snap'. Tedious and complicated equipment tuning is not needed. All of our transmitters and related equipment are built for many years of continuous operation to give you, the operator, the greatest return of all: peace of mind.
Items we manufacture include: advanced 2~6GHz Digital Microwave Radio Transmitters, Receivers and Network Systems utilizing Single Channel and Multi-Channel frequency converters, amplifiers, antennas and modems. Capacity enhancements include Super Cell, frequency reuse, sectored-cell and "smart antenna" architectures.